Our Religious Education 2021-2022 will be held virtually.  Please read below for detailed information.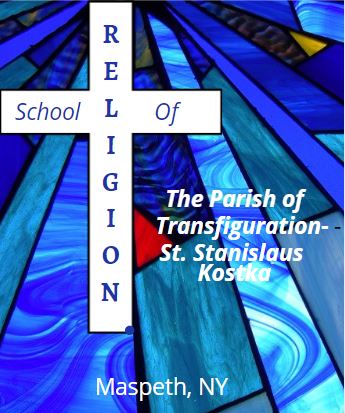 Religious Education is the opportunity for students to come together and learn more about their faith with their peers as a church community.  Our program is for students not enrolled in Saint Stanislaus Kostka Catholic Academy.  Religious Education, or sometimes called CCD is offered for children in grades  1 – 8.  Our program incorporates Sacrament preparation (which is at least two years).  Children attend classes on Sundays during the school year.   If you are new to our program, we invite you to visit, call, or email, and ask any questions you may have.  Faith Formation is a life long journey that includes the student, their family and the parish; children should participate in the program each year.
For more information or any questions you may have please contact our Director of Religious Education, Alison Morisi  by email at DRE101288@diobrook.org   
---
Religious Education Classes for the 2021-2022 School Year
Dear Parents/Guardians,
First and foremost, I hope that you and your loved ones are safe and well during these
continually challenging times. This notice is to inform you that our Religious Education classes for
the upcoming school year will be held virtually. We will use the same My Catholic Faith Delivered
program that was used last year.
In order to register your child, I will need the following
information to be e-mailed to DRE101288@diobrook.org:
– Your child's name
– The grade they are entering this coming school year
– A parent/guardian's name and phone number to contact with any questions/concerns
– An email address that your login information can be sent to.
Please note, if you have multiple children to register, each child will need a separate email address. I cannot register multiple children to one email address.
Once you have sent the above information to DRE101288@diobrook.org, I will return your
email with an invoice with instructions for payment.
The fee for this school year is $50 per child, or $75 for 2 or more children.
Your My Catholic Faith Delivered login information will come from the
email address admin@mycatholicfaithdelivered.com. Please add that email address to your contact
list so that their emails do not go to your junk/spam folder.
Classes will begin on Sunday, September 19th and your schedule will be posted on your class page once your account becomes
active.

Please feel free to email me (DRE101288@diobrook.org) with any questions you may have
for this upcoming year.
God Bless,
Alison Morisi