Our churches are now open for the public celebration of Mass during the week as well as the weekend! Please: • WEAR A MASK • MAINTAIN SOCIAL DISTANCE • BRING HAND SANITIZER • Kindly respect areas blocked off and refrain from touching statues.
Mission Statement:
  Grateful for God's Blessings, the Mission of Transfiguration-St. Stanislaus Kostka Parish is to pass on the message of God's love for each and all within its diverse community.
---
---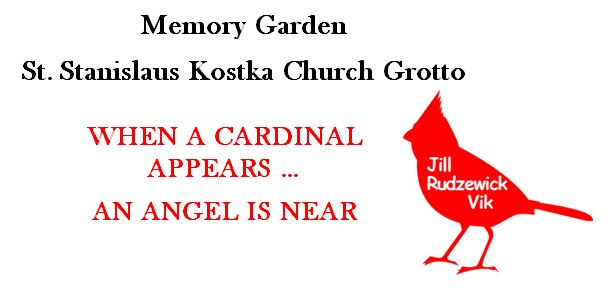 When cardinals appear, an angel is near!
We are creating a Memory Garden in the trees of the grotto, adjacent to St. Stanislaus Kostka church.
In memory of a lost love one, you may purchase a personalized acrylic cardinal.
These personalized cardinals will hang in the trees of the grotto from mid-March through May.
On Saturday, June 5th and Sunday, June 6th, the cardinals will be available for pick up after all Masses at St Stan's Church.
Each acrylic cardinal, with red glitter vinyl back, glistens when the sun shines upon it.  The Cardinal will be personalized with white vinyl lettering.
---
You must wear masks and observe social distancing [the pews are marked with tape; sit in the open areas – Ushers will be glad to assist you. People living together can sit together as family; otherwise respect social distancing].

As a reminder: if you are not feeling well or concerned about coming out for any reason, please remain home.  The bishops have relieved us of the obligation to attend Mass if any are apprehensive about the remnants of the virus that are still lingering.  We now live-stream all our Masses — weekly Masses as well as weekend Masses — here,  on our website, or Facebook page, or our YouTube Channel,   for you to stay connected!   While they're not the same as being together they provide a way for those who cannot personally attend to pray with fellow parishioners.
---
Click here for a Message from our Parish Pastoral Council President

Click here for a Parishioner Video
Haga clic aquí para ver
un video de feligreses
---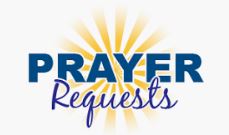 CLICK HERE FOR MORE INFORMATION                         HAGA CLIC AQUÍ PARA MÁS INFORMACIÓN
---
 The Coronavirus is creating unprecedented circumstances; all parish events have been cancelled or postponed.
We will attempt to reschedule these events and new dates will be announced in the bulletin and on our Parish website.
(Please hold on to your Champagne Brunch tickets which will be honored on the date the brunch is rescheduled.)
---
Let your voice be heard! Support Catholic Education:
CLICK HERE:
Be sure to share this post!

SPREAD THE WORD…
SHARE THIS POST!!!

Our extensive list of activities and services that we offer help students expand their minds and grow. Learn more, click here

St. Stan's Re-Opening Plan calls for 5 day in school instruction.
Learn about us at: https://ststanscaqn.org/
Call 718-326-1585 for more information
---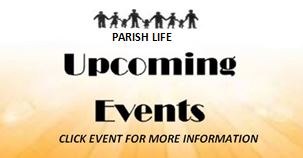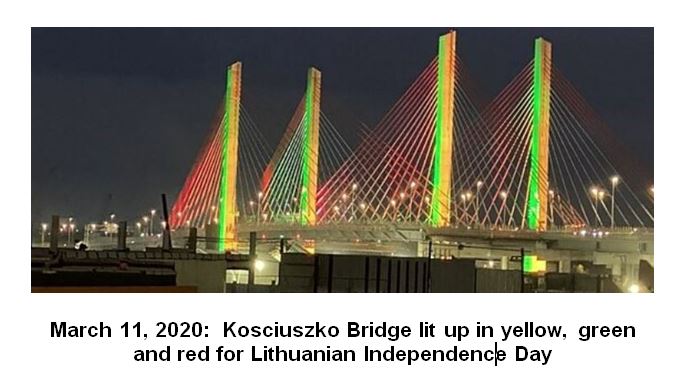 (Please note:  events may be added, deleted or rescheduled due to unanticipated circumstances)
---
"Start children off on the way they  should go, and even when they are old they will not turn from it." – Proverbs 22:6
Dear Parishioner Families,
Our communities and world need leaders with a foundation in their faith and strong moral values. That's the aim of Catholic education at St. Stanislaus Kostka Catholic Academy of Queens.   Click here to read more…
CLICK HERE FOR 2020-2021 REGISTRATION INFORMATION AND SCHOLARSHIP OPPORTUNITIES
---
---

Parish Giving
We are glad to inform you that we offer a wonderful stewardship tool:  Online Giving with ParishGiving.org! As a parish that seeks to serve, we wanted to provide you the convenience of being able to give the way you want, whenever you want.
Online Giving offers you the opportunity to make secure, automatic contributions from your bank [or credit card] account to our church.
Online Giving costs you nothing and provides many advantages to you and the parish…click on the Parish Giving logo to register today!

---
Are you looking for software for your church?
Donarius Church Management Software is our choice.

---