Mission Statement:  Grateful for God's Blessings, the Mission of Transfiguration-St. Stanislaus Kostka Parish is to pass on the message of God's love for each and all within its diverse community.

---
Beginning SUNDAY, OCTOBER 6, 2019, The Extraordinary Form of the Roman Rite (the "traditional Latin Mass") will be celebrated in Transfiguration Church at 11AM on the 1st, 2nd and 3rd Sundays of October, November and December (Please note that the LAST Sunday of each month is still the Lithuanian Mass at 11:30)  On October 20th and December 8th, the Latin Mass will be at 10:45am)    Beginning SUNDAY, JANUARY 5, 2020, The Extraordinary Form of the Roman Rite will be celebrated at 12:30pm in Transfiguration Church.  Please click here for more information.

---

---

CLICK HERE FOR HIGHLIGHTS FROM OUR DYNAMIC PARISH EVENT, SATURDAY, SEPTEMBER 21ST…GUEST SPEAKER RADIO TALK SHOW HOST AND BEST SELLING AUTHOR, DR. ALLEN HUNT… OVER 100 PEOPLE CAME TO LISTEN TO HIS PRESENTATION ON THE #1 SECRET TO GREAT RELATIONSHIPS.
---
"All praise to you, Oh Lord, for all these brother and sister creatures."  Click here for pictures from the Blessing of the Animals Oct. 4
---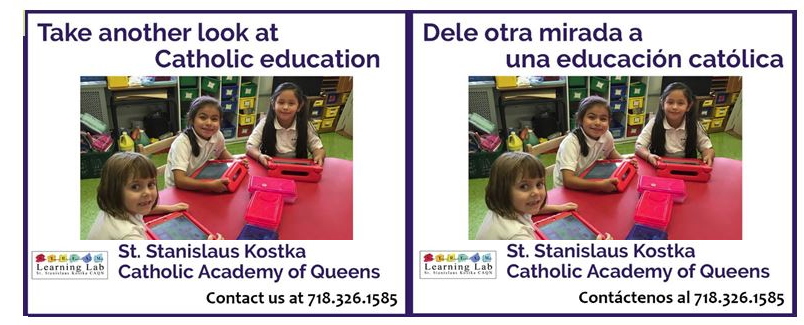 ---
---
                                A single Holy Moment can impact a life.
Hundreds of Holy Moments can transform a Parish.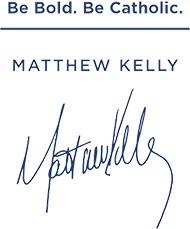 Thousands of Holy Moments can change the world.
Are you ready to change the world?
---

---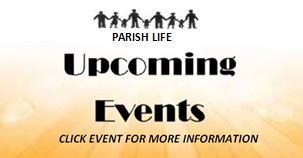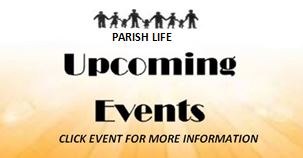 (Please note:  events may be added, deleted or rescheduled due to unanticipated circumstances)
---
"Start children off on the way they  should go, and even when they are old they will not turn from it." – Proverbs 22:6
Dear Parishioner Families,
Our communities and world need leaders with a foundation in their faith and strong moral values. That's the aim of Catholic education at St. Stanislaus Kostka Catholic Academy of Queens.   Click here to read more…
CLICK HERE FOR 2019-2020 REGISTRATION INFORMATION AND SCHOLARSHIP OPPORTUNITIES
---
---
(PLEASE REMEMBER TO SELECT THE CORRECT PARISH
FROM THE "DESIGNATION" DROP DOWN MENU WHEN YOU DONATE)
---

Parish Giving
We are glad to inform you that we offer a wonderful stewardship tool:  Online Giving with ParishGiving.org! As a parish that seeks to serve, we wanted to provide you the convenience of being able to give the way you want, whenever you want.
Online Giving offers you the opportunity to make secure, automatic contributions from your bank [or credit card] account to our church.
Online Giving costs you nothing and provides many advantages to you and the parish…click on the Parish Giving logo to register today!
---
In 2015 we embarked up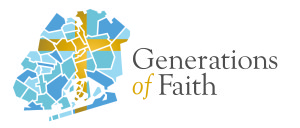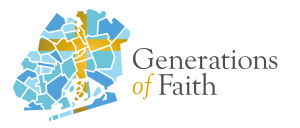 on a 5-year historic project to provide for the future of our parishes. We are currently active in the Generations of Faith campaign and urge you to participate in this important endeavor.
Transfiguration parish goal is $195,000, and St. Stanislaus Kostas parish goal is $295,000.
For every dollar pledged, 50 cents stays right here in our parish for our own projects.
Please prayerfully consider making a 5-year pledge to this historic campaign, to support our parishes and the Catholic community of Brooklyn and Queens by completing a pledge card.
For questions, or to obtain a pledge card or to schedule an appointment to see Msgr. Calise, please contact the Parish Offices at (718) 326-2236 or (718)326-2185
click the picture above for more information  or click here to make your donation.
---
Are you looking for software for your church?
Donarius Church Management Software is our choice.