St. Stanislaus Church WILL BE OPEN for anyone who wishes to make a private visit 8:00am – 11:30am. Monday – Saturday. Guidelines: WEAR A MASK…. MAINTAIN SOCIAL DISTANCE (This is for private not communal prayer)… BRING HAND SANITIZER…Kindly respect areas blocked off and refrain from touching statues.
Mission Statement:
  Grateful for God's Blessings, the Mission of Transfiguration-St. Stanislaus Kostka Parish is to pass on the message of God's love for each and all within its diverse community.
---

---


---

We are excited to share with you our latest Virtual Event:     Matthew Kelly on Prayer. In this event, Matthew discusses 3 reasons we avoid prayer, a moment of prayer that changed his life forever, some reflections from his upcoming book on prayer (I Heard God Laugh) and the power of The Prayer Process.
This event will be live from May 1 to June 1, so we invite you to view it as soon as possible.
---
Thanks to all who have joined us for the live stream liturgies.  They're not the same as being together but, given the circumstances, at least we're praying together.
If anyone needs or wants to talk to a priest, one of us is almost always available at the rectory.  If we do not answer, rather than leave a message (of course we will respond to messages – they are simply not retrieved very quickly) please call back – we most likely haven't answered because we were on the phone with someone else.
We want to stay in touch and be of whatever support we can in these confusing days!
---
---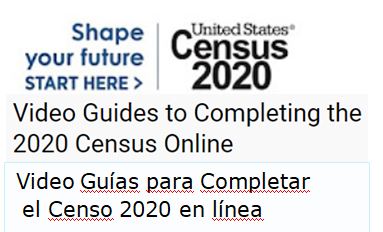 The COVID-19 pandemic underscores the importance of responding to the 2020 Census and the importance of census data. That's because your response helps shape decisions about how billions of dollars in federal funds flow into communities each year for the next 10 years for critical services. Like health care clinics. And hospitals. And emergency services like EMTs and fire departments. Emergency situations like COVID-19 illustrate just how important it is to respond to the census. So please do today at 2020Census.gov.
La pandemia de COVID-19 subraya la importancia de responder al Censo 2020 y la importancia de los datos del censo. Esto se debe a que su respuesta ayuda a dar forma a las decisiones sobre cómo miles de millones de dólares en fondos federales fluyen a las comunidades cada año durante los próximos 10 años para servicios críticos. Al igual que las clínicas de atención médica. Y hospitales. Y servicios de emergencia como EMT y departamentos de bomberos. Las situaciones de emergencia como COVID-19 ilustran cuán importante es responder al censo. Así que hazlo hoy en 2020Census.gov.
---
 The Coronavirus is creating unprecedented circumstances; all parish events have been cancelled or postponed.
We will attempt to reschedule these events and new dates will be announced in the bulletin and on our Parish website.
(Please hold on to your Champagne Brunch tickets which will be honored on the date the brunch is rescheduled.)
     The Diocese of Brooklyn has closed all churches in Brooklyn and Queens effective Noon today, Friday, March 20, 2020. The decision was made so to prevent the ever-present possibility of the virus spreading. All rectories were also closed for business today at noon, and parish office business will continue by telephone only.|
As a result of the closures, funerals, weddings, and baptisms will not be permitted in church. This is because limiting them to 10 people is proving not to be feasible. Graveside services outdoors will be permitted, maintaining the recommendations of the CDC regarding social distancing and at the discretion of the cemetery administration. A memorial Mass for the deceased can be celebrated later. Weddings and baptisms will be postponed to a later date.  Click here to read all the communication from our Diocese regarding the Coronavirus
All Masses are being celebrated privately to protect the health of all involved.
Our priests will privately celebrate Mass for the reserved intentions, as well as for those who are sick due to the Coronavirus. We are also praying for those who are caring for the sick in this difficult time.

---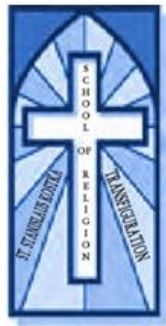 Attention CCD Parents/Guardians and RCIA Candidates:
Due to growing concerns over COVID-19, Our School of Religion Classes (CCD) are canceled until further notice.
  (Please click here to be directed to our CCD page)
Please note: we have not heard of any confirmed cases within our CCD/RCIA community. This cancellation is being taken as a preventative measure.
Assignments will be posted on our CCD page   for your child to complete in lieu of attending class. Assignments will be posted for RCIA Candidates as well.  
Please call the rectory at 718-326-2185 if you have any questions or concerns.
God bless & be well,
Alison Morisi
---
The faithful of the diocese are reminded that the Bishop has already issued a dispensation from the obligation to attend Mass on Sunday. The obligation to keep the Lord's Day holy can be fulfilled by maintaining a prayerful attitude and through personal and family prayer. The faithful are urged to watch the celebration of the Eucharist on TV, as well.
The celebrations are scheduled as follows:
 Sunday at 11 am: Live from St. James Cathedral in Downtown Brooklyn (English)
Sunday at 1:30 pm: Pre-recorded from Co-Cathedral of St. Joseph in Prospect Heights (Spanish)
NET-TV can be seen in the New York City are on Spectrum (Channel 97), Optimum (Channel 30) and FIOS (Channel 48). Viewers can also tune in online at www.netny.tv.
In light of the continuing crisis, the situation is being monitored carefully and updates will follow. Let us continue to pray, especially through the intercession of Our Lady of Guadalupe, for those who are sick, for medical personnel and for all people as we confront this challenge.
Sincerely,
Most Rev. Raymond F. Chappetto, DD, VG, VE
Auxiliary Bishop of Brooklyn
Vicar General
Vicar for Clergy and Consecrated Life
310 Prospect Park West, Brooklyn, NY 11215
Phone: 718-399-5900, 718-965-7300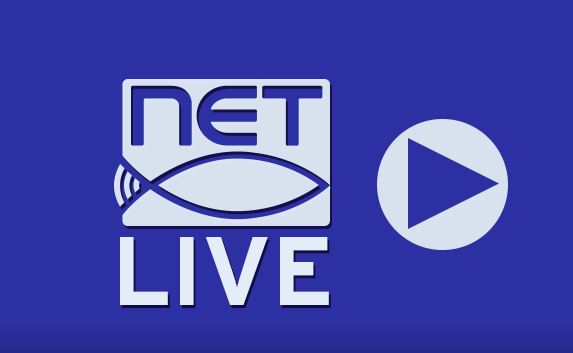 ---


---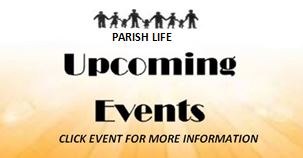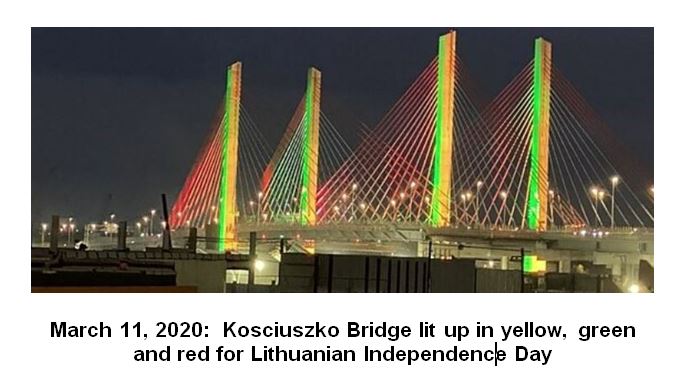 (Please note:  events may be added, deleted or rescheduled due to unanticipated circumstances)
---
"Start children off on the way they  should go, and even when they are old they will not turn from it." – Proverbs 22:6
Dear Parishioner Families,
Our communities and world need leaders with a foundation in their faith and strong moral values. That's the aim of Catholic education at St. Stanislaus Kostka Catholic Academy of Queens.   Click here to read more…
CLICK HERE FOR 2020-2021 REGISTRATION INFORMATION AND SCHOLARSHIP OPPORTUNITIES
---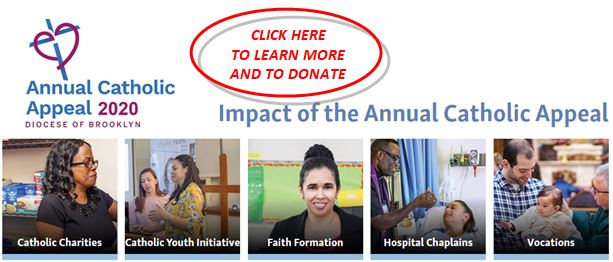 ---

Parish Giving
We are glad to inform you that we offer a wonderful stewardship tool:  Online Giving with ParishGiving.org! As a parish that seeks to serve, we wanted to provide you the convenience of being able to give the way you want, whenever you want.
Online Giving offers you the opportunity to make secure, automatic contributions from your bank [or credit card] account to our church.
Online Giving costs you nothing and provides many advantages to you and the parish…click on the Parish Giving logo to register today!
---
Are you looking for software for your church?
Donarius Church Management Software is our choice.

---