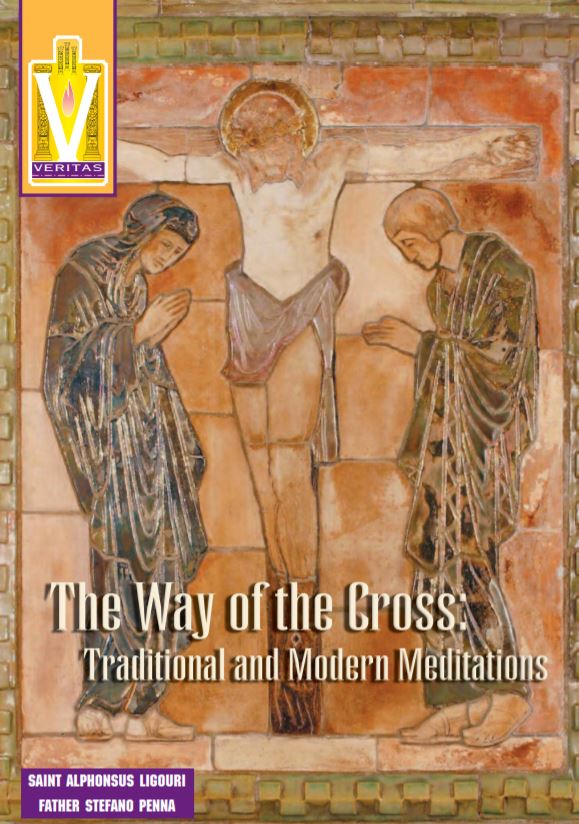 Stations of the Cross:  click here
(This is a large file and may take time to download; please be patient)
There are a number of methods for praying the Way of the Cross and
a legitimate and holy variety of prayers, meditations and hymns that
may be employed according to the devotion of the Church. This
booklet contains two complete sets of prayers: a version of the well loved
Via Crucis composed by Saint Alphonsus Ligouri, and a set of
modern meditations composed by Father Stefano Penna, a priest of
the Diocese of Saskatoon, Canada. The second Way of the Cross
includes a "Fifteenth Station," a meditation on Christ's Resurrection,
which should be omitted on Good Friday.